Loss Prevention & Investigations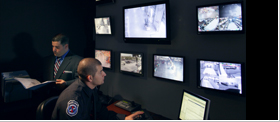 So how can a company prevent this type of unwanted activity? EXECUPRO assists corporations in identifying and mitigating losses that occur by dishonest activity utilizing comprehensive and integrated loss prevention solutions that include:
Surveillance
Investigative Interviews
Intelligence Services
Employment Screening
Undercover Operatives
Loss Prevention Audits
Employee Theft Statistics
The FBI calls employee theft "the fastest growing crime in America!"


The U.S. Chamber of Commerce estimates that 75% of employees steal from the workplace and that most do so repeatedly.


One third of all U.S. corporate bankruptcies are directly caused by employee theft.


The Boston Globe and Denver Post newspapers recently reported that U.S. companies lose nearly $400 billion per year in lost productivity due to "time theft" or loafing.


The American Society of Employers estimates that 20% of every dollar earned by a U.S. company is lost to employee theft.

Whether in times of crisis or in the course of simply running a business, Execupro has the experience, resources and commitment to excellence which resolve critical issues and help our clients stay competitive.
.